---
Tady je jen stránka pro pomoc koním.Myslela sem že nebudu dělat už nové položky ale musím......jděte na
www.svobodazvirat.cz
a pak taky na
www.horses.estranky.cz

a klikněte na POMOZTE KONÍM v menu.....Tam můžete koupit různé pohledy....

POMOZTE KRIDĚ!!!!

Vítejte u Kridy. Zde se můžete dozvědět o jejím osudu a ti, kdo chtějí, jí mohou pomoci - ať už finančně nebo třeba jen přidáním banneru na své stránky.
Krida byla náhodou objevena a následně odkoupena místními lidmi na jedné vesnici, a to čistě ze soucitu, protože její zdravotní stav do budoucna nedovoluje žádné komerční využití. Veterinář umístil její věk někam mezi 14-18 let. Podle známek patrných na jejím těle je pravděpodobné, že celý svůj dosavadní život žila Krida v uzavřeném prostoru, uvázaná nakrátko se skloněnou hlavou. Následkem toho dnes nemůže zvednout hlavu více, než jak je patrné na fotografiích. Mimo toho trpěla v době odkoupení silnou podvýživou, svrabem, kožními plísněmi, na těle měla otevřené rány a proleženiny. Dosavadní léčba a náklady se pohybují asi kolem 25.000,- Kč, současné náklady na 1 měsíc ustájení se pohybují kolem 3.000,- Kč. To je pro lidi, kteří Kridu vykoupili, dlouhodobě neúnosné. Pokud byste chtěli a mohli přispět byť jen sebemenší částkou, můžete na účet Svobody zvířat č. 152049858/0300, variabilní symbol 1238, přidejte prosím zprávu pro příjemce: Krida.
Ke dni 19.1. 2006 bylo Kride darováno 7000,-. Všem dárcům velmi děkujeme.
----------------------------------------------------------------------------------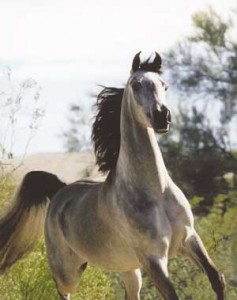 Není lepší vidět tato ušlechtilá zvířata jak se prohánějí po pastvinách,než je nechat převážet někam do Itálie na jatka,aby je někdo mohl sníst?
Prosím,vžijte se do role těchto nebohých zvířat a přispějte!
Děkuji,i za útulek Regália!!! můžete přispět na www.svobodazvirat.cz
Fotogalerie ( Musím sem dát nějaké obrázky jatečních koní,protože je to docela ubohost,když to někdo dělá a takhle si lidi víc uvědomí,co se děje s masem,než ho dostanou na talíř a proč by měli přispívat . Dík za pochopení.)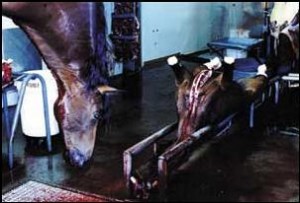 Snad alespoň tyto hrůzné obrázky vám něco napoví....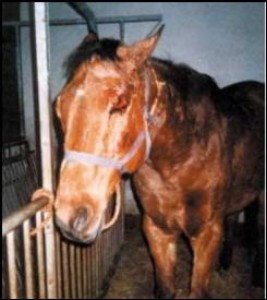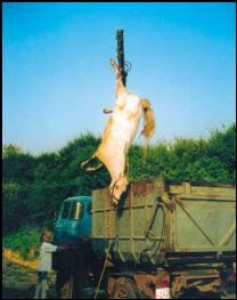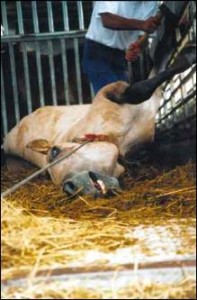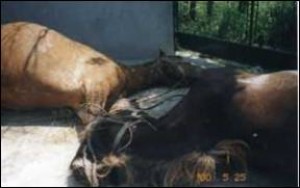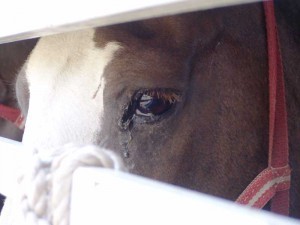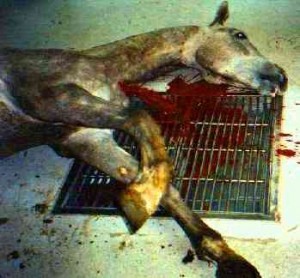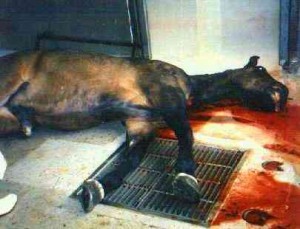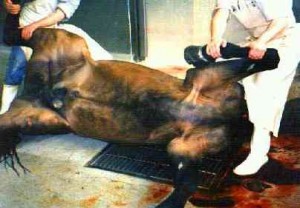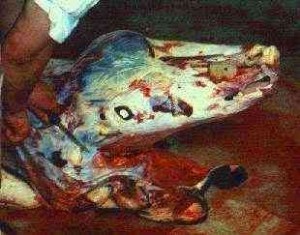 ....KONEC......:"-(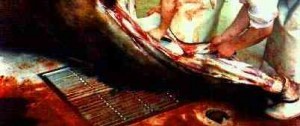 Komentáře
Přehled komentářů
---
---